To create a new staff, go to Timetics->Staff List->Add New. You will then be directed to your unique staff-adding page where you need to add details for your Staff/Host.
Now provide the staff information in the adding form,
Add Staff Working Hours
You can select "Use Default Availability" or "Customize Availability" for your staff working hours. If you select "Use Default Availability" then you will get the preset time from the settings(Timetics->Settings->Availability).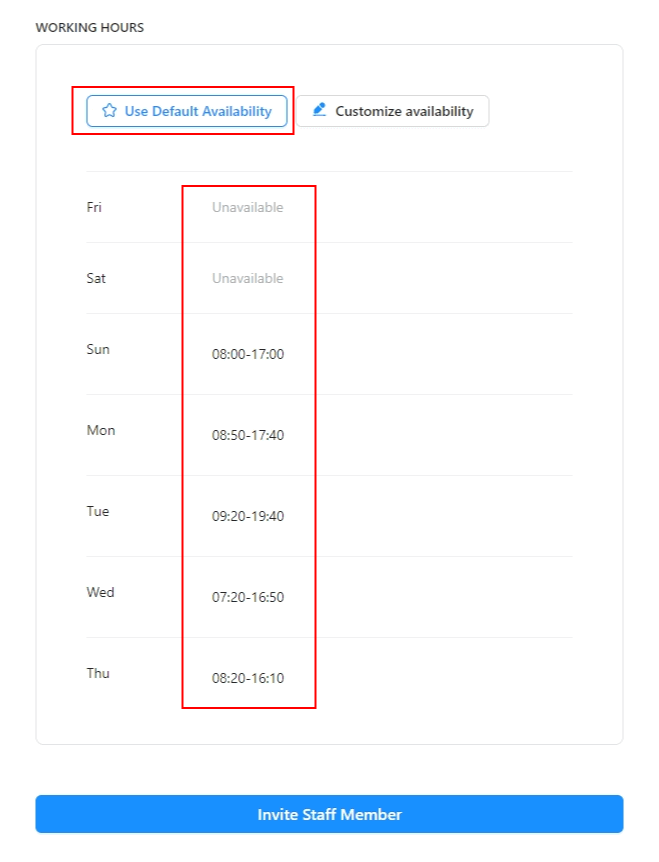 Staff Working Hours(Customize Availability)
If you select "Customize Availability" while adding staff, then you can edit the working hours of that staff. And it will only be set for this staff.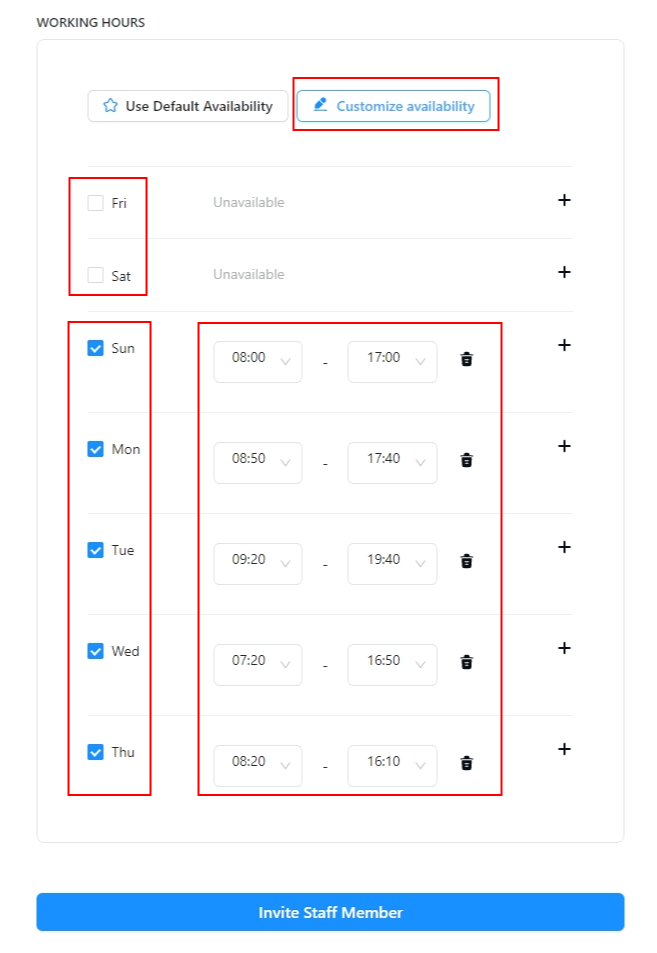 Invite Staff Member
After entering all the information to add the staff, click on "Invite Staff Member".

Your staff will get an email for their profile. From there they can change their login password.
Staff who do not accept their invitation will show the status as Pending.
Manage Staff
Staff who accept their invitation will get the option to manage their profile. From there, they can update their profile information.
Google Meet Integration for Staff
To connect with Google Meet, go to the Manage staff section and click on the "Connect" button.
Follow the DOCUMENTATION for integration the google meet.