Once you have created your meetings, you can easily take bookings for those meetings from the admin dashboard. Also, the customer can be booking from the front end.
You can add new bookings manually from the Admin side. Navigate to Timetics->Bookings->Add New.
After clicking on add new button you will redirect to a layout where you can put the customer information for bookings. Here you have to place your customer's Name, Email, Meeting, Meeting Host, Date, Time, and booking Status.
Reschedule Booking
If you need to change your booking schedule after adding a booking, you can do so from here.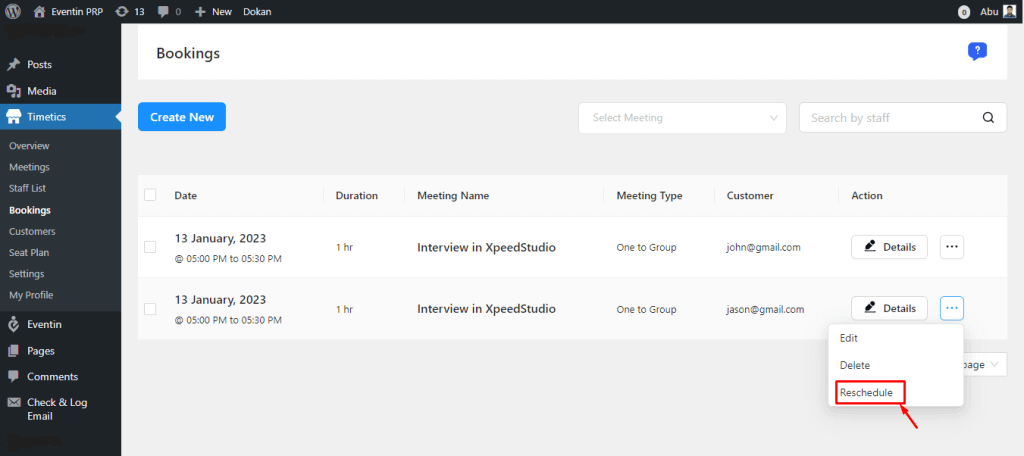 After clicking on Reschedule you will get a popup, from there you can change the booking schedule for this meeting