Admin
For enabling the recurring meeting, navigate to the Meetings -> Create a new meeting or edit the existing meeting -> Recurring tab and enable the recurring meeting option.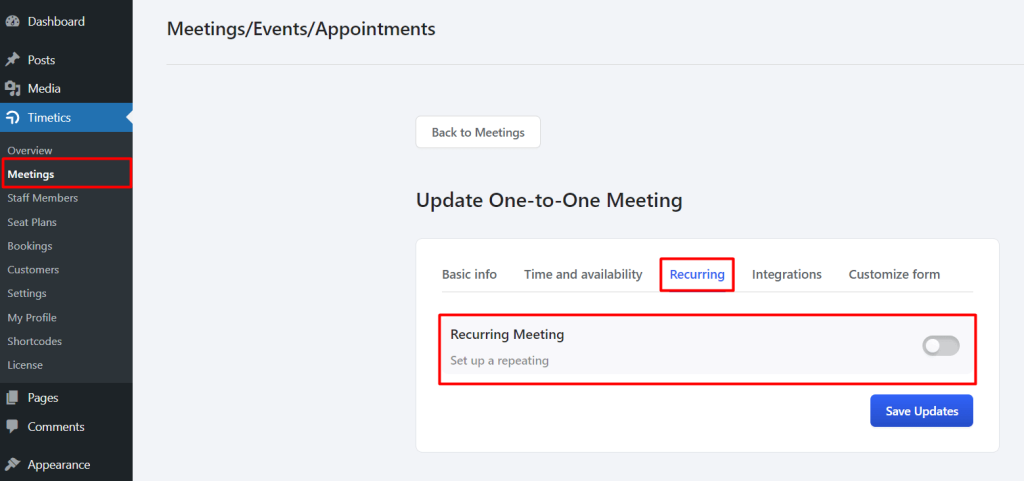 Repetition Settings
For recurring meetings, you can specify how many gaps between meetings to repeat for the Day, Week, Month, and Year. Also, you can set the maximum number of repeat meetings.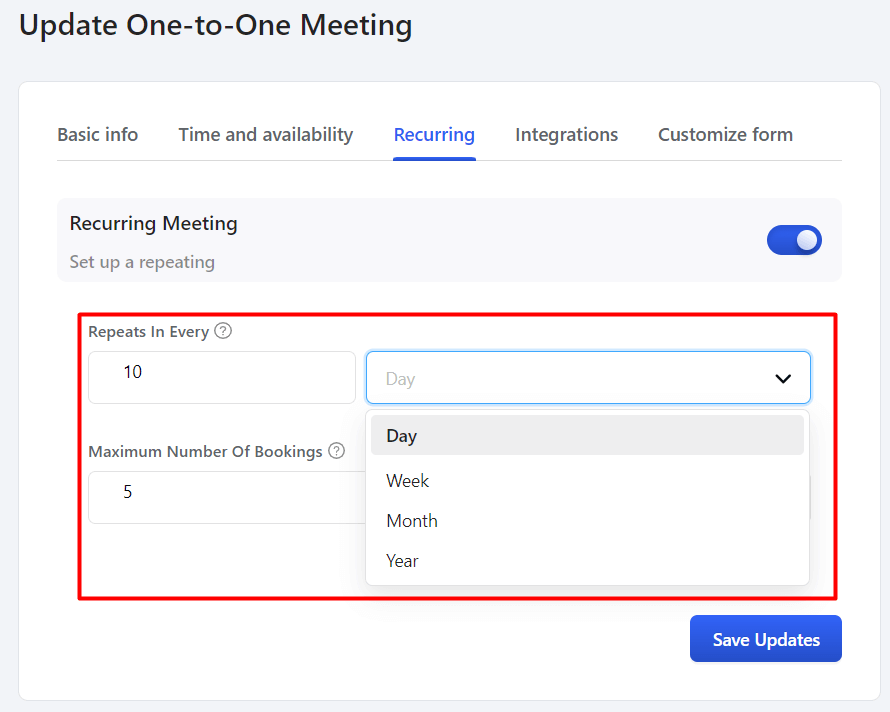 The number of available recurring meetings and the time gaps are displayed to the front end.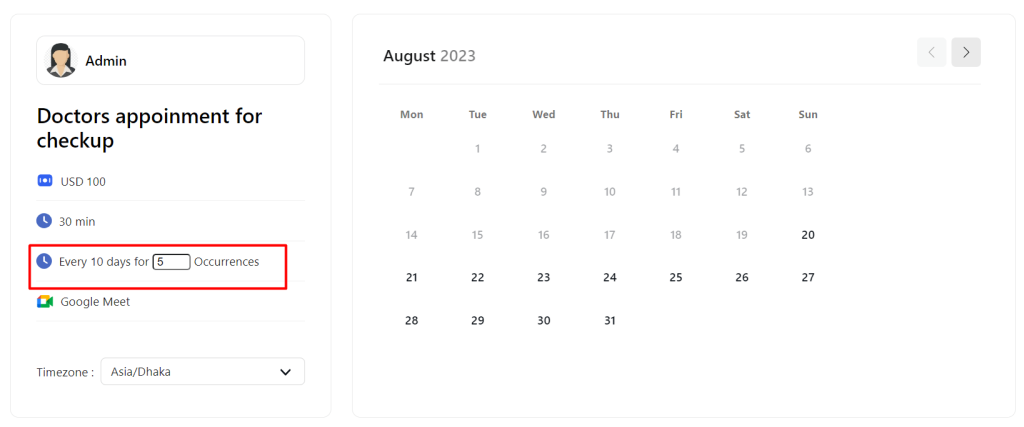 Customer
When a customer book a recurring meeting, he/she will see the available slot for a meeting from the sidebar. Now, he/she will book all the recurring meetings as a general process.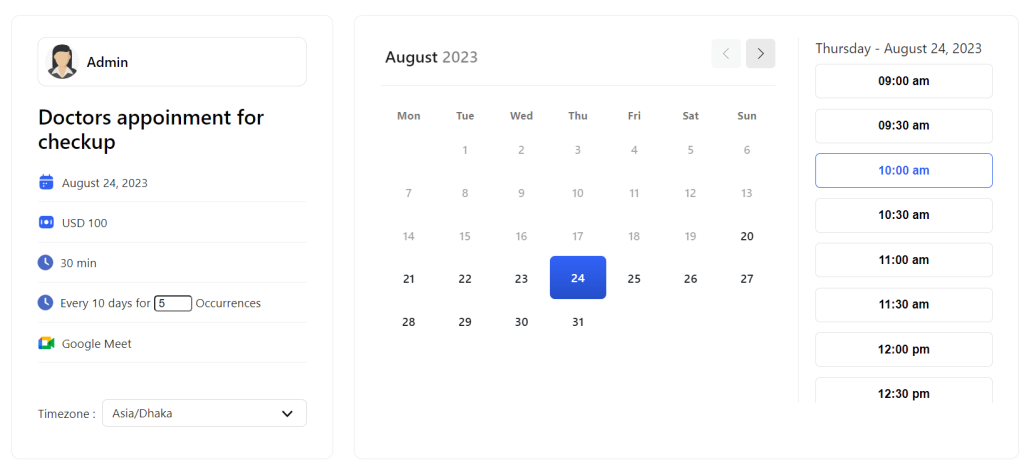 Note: The repetition count is started from your selected meeting date.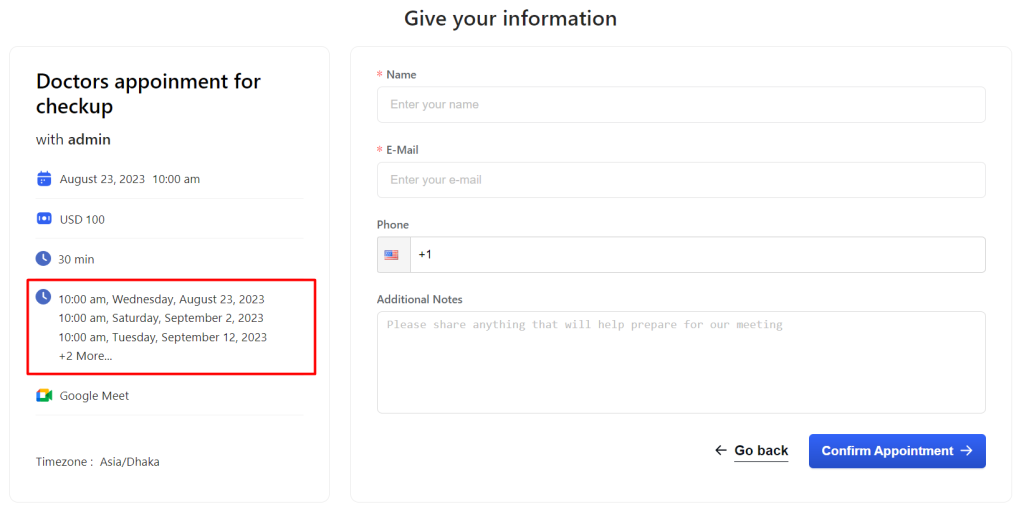 Now, see all the recurring meetings are booked successfully.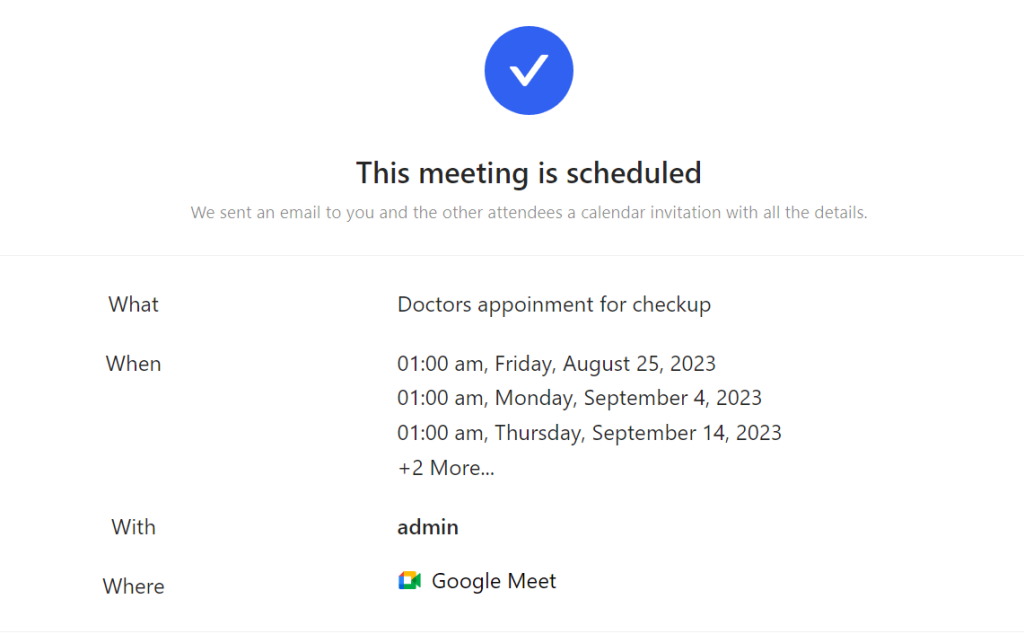 All the meetings are added to the admin booking panel.