At Timetics, you can use "Stripe" as your payment getaways for bookings and sale meetings. In this documentation, we will be walking through the following topics.
Configure Stripe
First of all, you have to create an account for the stripe. Click here to sign up for the stripe account.
After signing up with the necessary information, log in to your account. In your account, you will get the "Publishable Key" and "Secret Key".

Now, navigate to the Dashboard -> Timetics -> Settings and click on the Payment tab. Here you will see the Stripe Payment tab. Just click here and you will see the fields for Publishable Key and Secret key.
Copy the key from your account and paste it here. Don,t forget to click on save changes.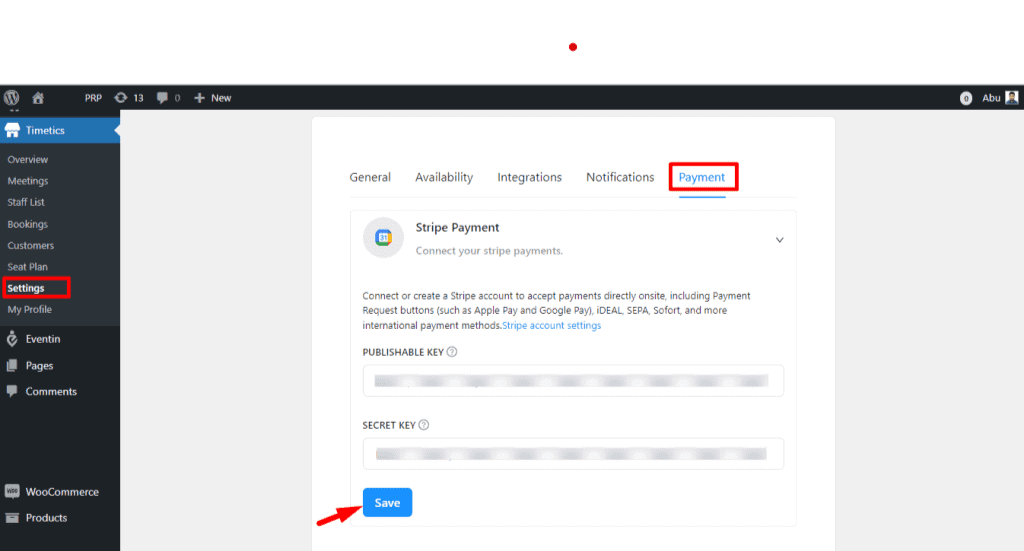 Note: You can use test mode for checking whether the stripe connects is okay or not. You can test it without moving any money.