In TimeTics, there has the option to select a table with seats at a time. First of all, you need to create the Meeting. Now,
Go to the Canvas page
Click on the "Generate table with Seat" icon
A popup will open
Select the ticket type, insert the table and seat according to your available seat
Click on the "Generate" button.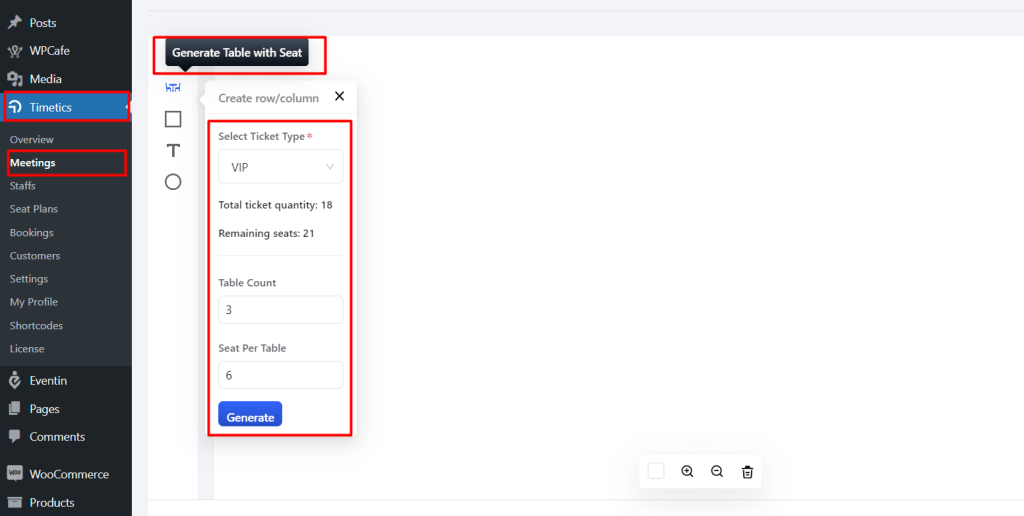 After clicking the Generate button, the table with seat will generate on the canvas. You need to click the table and drag and drop the table for positioning them.
Now click on the "Save" button to save changes.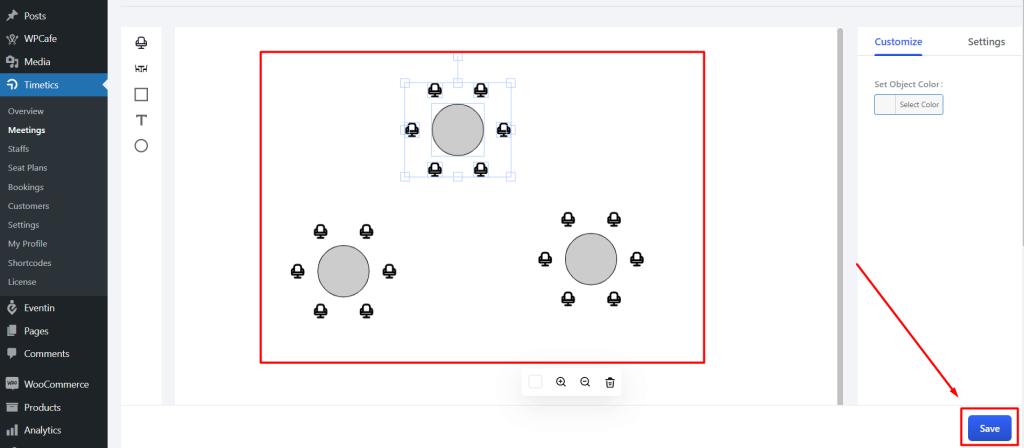 You can follow the documentation for changing the style and settings for the table and seats.