When the meeting is created, it will go to the seat plan page. Form here you can drag and drop your available seat.
Generate Seats
Now click on Generate seat icon and then a page will pop up with ticket details. Here, select your ticket types and set rows and columns for available seats.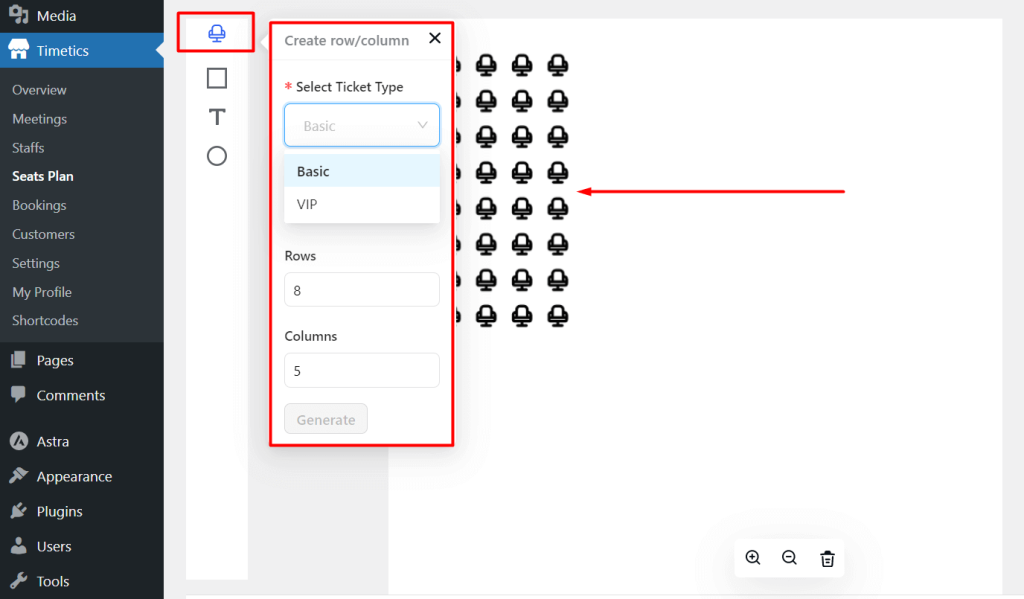 Select a rectangle or circle shape for decorating the stage or tables. You can also add text fields on the seat plan.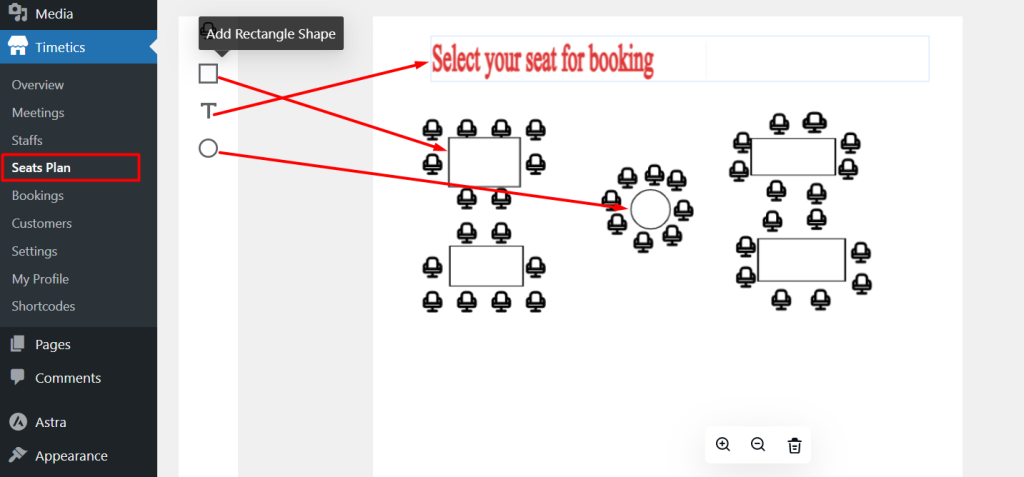 Style Settings
In the settings, you can add image as background of the canvus. Also, you can zoom in ,zoom out and delete any item if you want.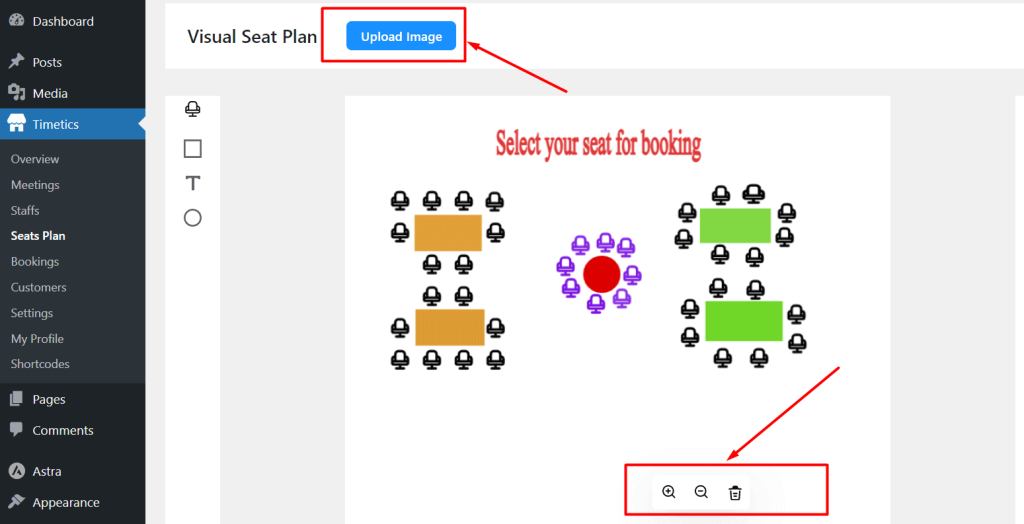 You can also change the heading text color and chairs/tables/stage color from the customize tab.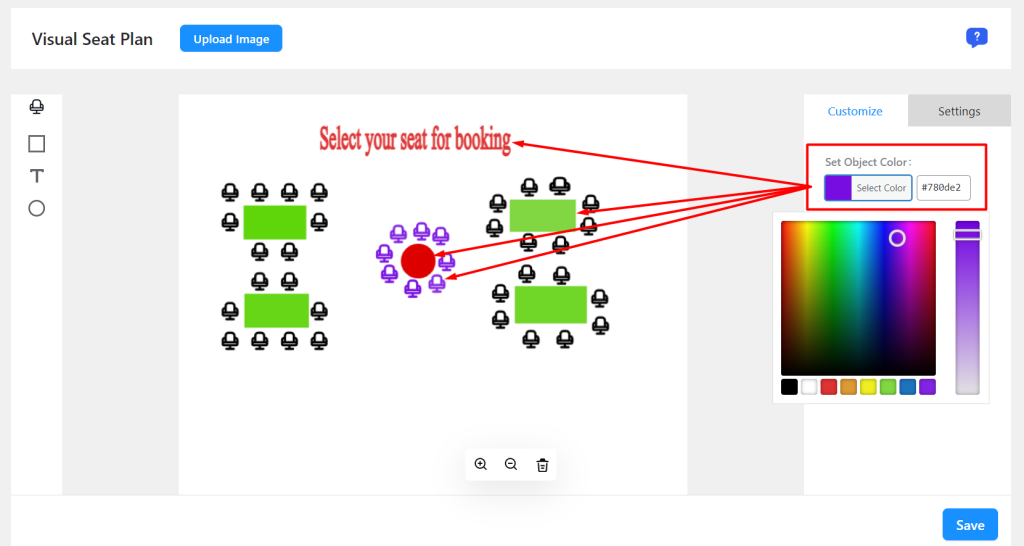 You can also change the canvas size, frontend selected seat color, and unavailable seat color from the settings tab.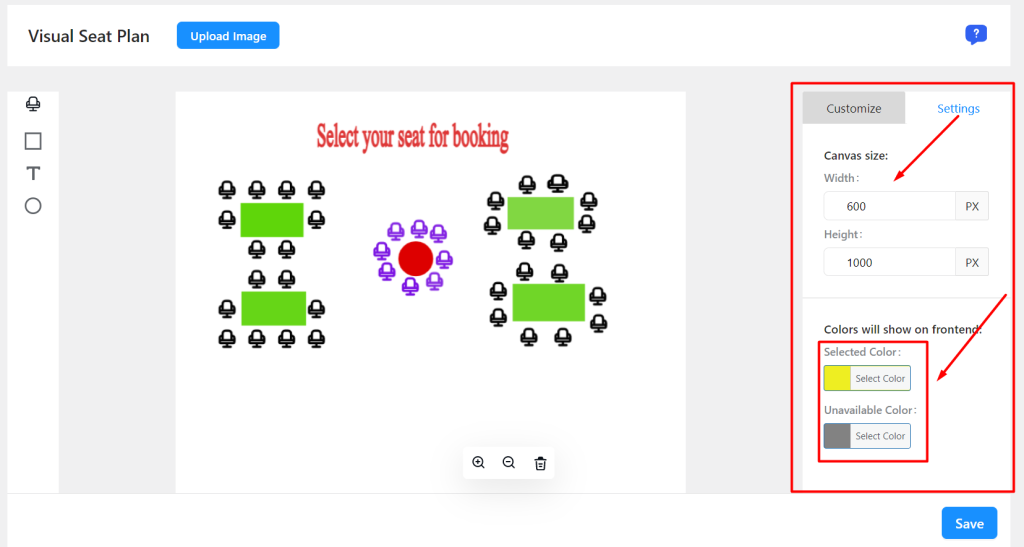 SeatPlan List
The seat decoration for all the events will store on the Seat Plan menu. From here you can edit or delete the SeatPlan if you want.

You can also set the SeatPlan for the existing meetings. Go to the Timetics -> SeatPlan -> Click on the "Create" menu and select the meeting from the dropdown meetings.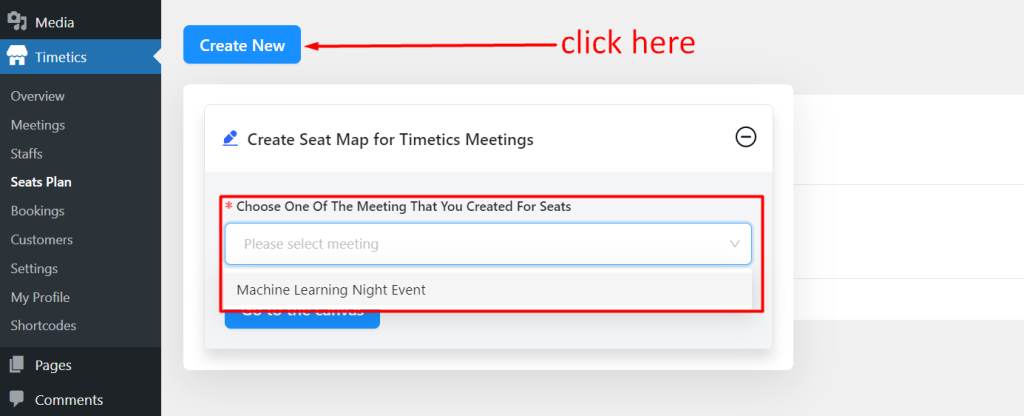 Video Documentation
For creating the visual seat plan, please follow the video.